Bronx Garage Door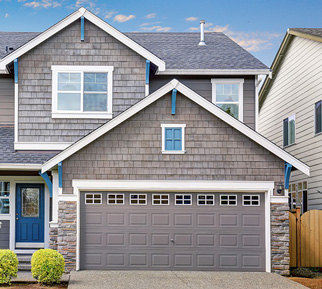 Welcome to the official Bronx Garage Door website! You've just found the best garage door repair company in New York. We are your local garage door repair expert and our specialists are ready to assist you with any kind of garage door problem. Speaking of our specialists, did you know that each and every one of them is insured and licensed to perform all kinds of garage door services? We are a local owned, certified company that takes great pride in its amazing customer service. Our solutions are tailored to both commercial and residential properties and we even work on Sundays – you can't beat our convenience. We offer everything you need in one place, from same day service to 24/7 emergency help.
Call: 347-735-4198
Bronx Garage Door is among the very few companies that can perform same day garage door repair solutions. Our trucks are fully equipped and we have many parts already in stock – this means our technicians are able to do a great job in just one go. You never have to wait for us to go get a part or a tool and then return to your residence. We are a very flexible team, so we work early mornings when needed. We also have very flexible appointment times. Bottom line, we are the company you need if you ever have any kind of trouble with your garage door in New York.
Best Garage Door Opener Repair in Bronx, NY
We fix opener systems in New York quickly and safely. Although the opener is a very complex part, our specialists will fix it for you in no time. They have years of experience working with all kinds of openers.
Garage Door Installation in Bronx, NY
Bronx Garage Door specialists install any kind of garage door from any of the reputable manufacturers:
Our services are comprehensive and cover everything you would ever need. We even provide thorough security inspections and maintenance services. We have been helping our customers in New York have the garage door of their dreams for years and we would be delighted to help you with your problem as well. Give us a call! Or visit our location: 1934 Jerome Ave, Bronx, NY, 10453
Call: 347-735-4198